Tape in Hair Extension Virgin Brazilian
Product code:

Categories:

VIRGIN TAPE HAIR
Description
What is highest quality virgin human hair?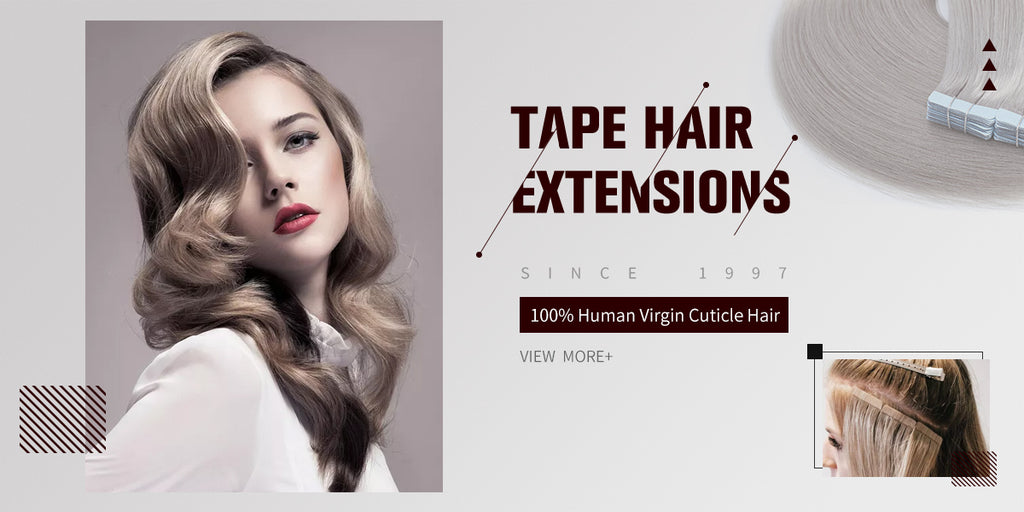 Virgin Human Hair has been defined as hair that has never been chemically processed in any way, making the hair far more superior than

 

remy hair

.

100% virgin human hair

 

refers to hair that is completely unprocessed and intact. To qualify as

 

virgin hair, it must meet rigorous standards including: not been permed, dyed, colored, bleached and chemically processed in any way. The hair will keep its natural state, and the cuticle have not been damaged. Virgin hair is pure and it usually comes from young women so that there are no gray hair or split ends. The donors of virgin hair must have long, healthy, and full hair.
And the most important is that Virgin Tape In Hair can last 
at least 6 months,
has a longer useful life than
Remy Tape In Hair
.
See the more difference, please click here: 
Virgin Tape in Hair & Remy Tape in Hair 
Separated with a part of your hair horizontally just above your ears. Make sure a section has been selected

Tape one piece of hair extensionunder sectioned hair abour 1/4 inch from the scalp, and peel the tape cover off.

Use comb through the tape area and make sure it is flat

Take second tape piece strip and press it firmly towards the under pieces

Apply pressure with fingers for 5-10s to secure hold.

Repeat for full head